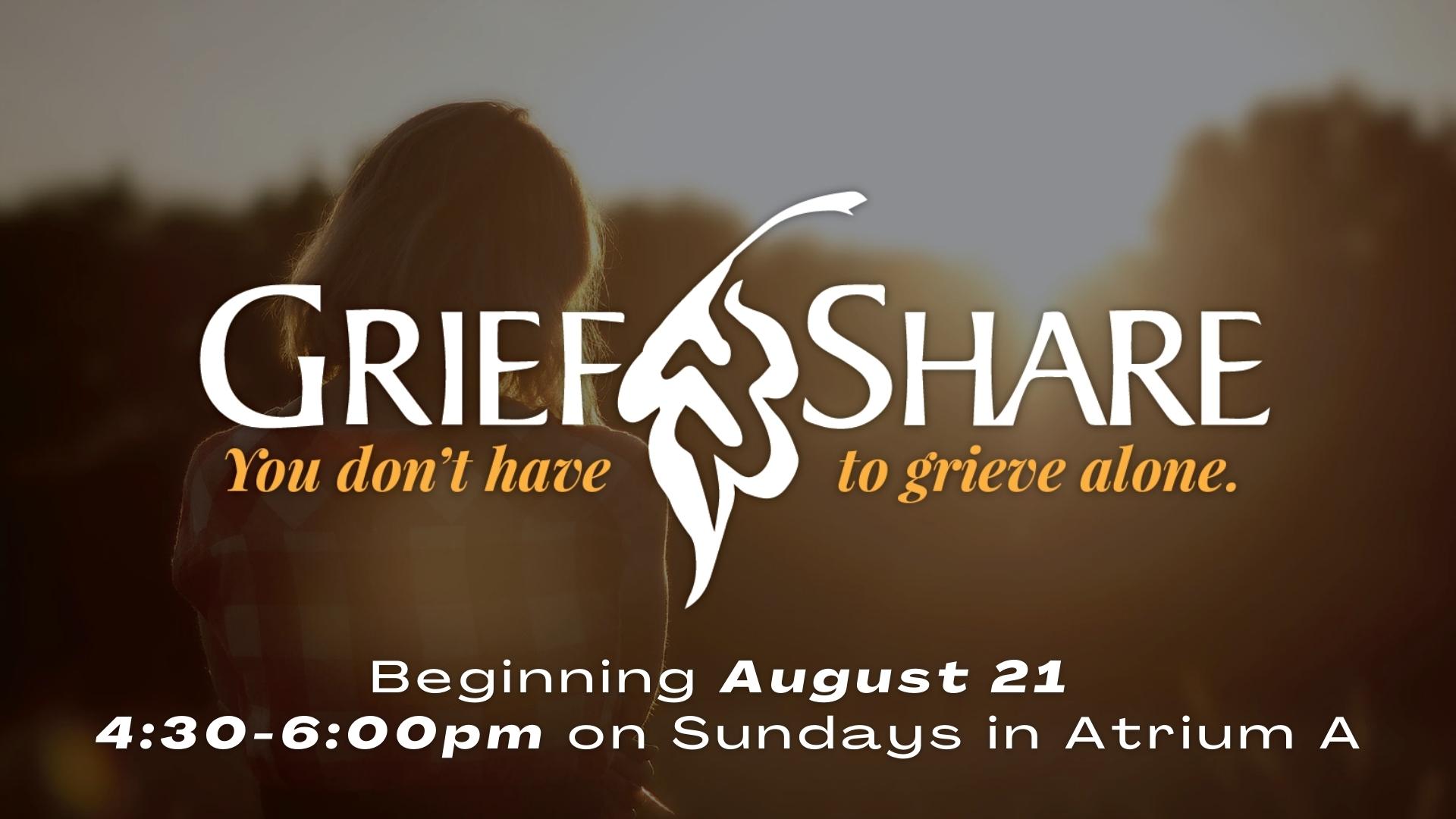 In light of the loss of so many saints and friends of our church, First Baptist Church, Easley will be hosting a grief support group called GriefShare beginning August 21, 2022.
We all know that it hurts to lose someone. What is the most important thing you can do after experiencing the death of someone you love? Many say that taking care of yourself and accessing the support of friends, family, and a personal faith can help you navigate the turbulent waters ahead.
GriefShare is a Christian, faith-based program which provides a friendly, caring group of people who will walk alongside you through one of life's most difficult experiences. You don't have to go through the grieving process alone. GriefShare seminars and support groups are led by people who understand what you are going through and want to help. There are thousands of GriefShare grief recovery support groups meeting throughout the US, Canada, and in over 10 other countries.
About Our Class
Our group will be led by Carol Bray. We are meeting at First Baptist Church, Easley. The 13-week class will begin on Sunday, August 21st and go through November 20 (not meeting on Sunday, October 2) at 4:30 p.m. The cost for the class is $15.00/person and includes a participant workbook and refreshments each week.
If you need a scholarship for the cost of the class, contact Rick Baumgarner immediately at 864-859-4052 or baumgarner@efbc.org.
---
Each GriefShare session has three distinct elements:
Video seminar with experts


Each week your GriefShare group will watch a video seminar featuring top experts on grief and recovery subjects. These videos are produced in an interesting television magazine format featuring expert interviews, real-life case studies, dramatic reenactments, and on-location video.

Support group discussion with focus


After viewing the video, you and the other group members will spend time as a support group, discussing what was presented in that week's video seminar and what is going on in your lives.

Personal study and reflection


During the week you will have the opportunity to use your workbook for further personal study of the grieving process and to help sort out your emotions through journaling. Your group will spend time discussing questions and comments from the workbook study.