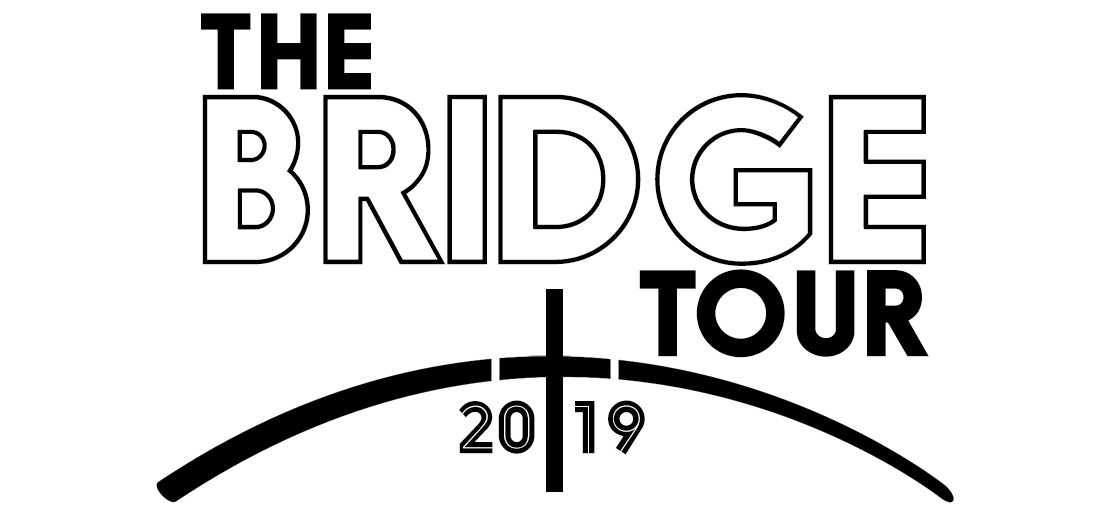 When
June 8-16, 2019
Our Itinerary
See our Full Itinerary for more details.
Map Showing Progression of the Tour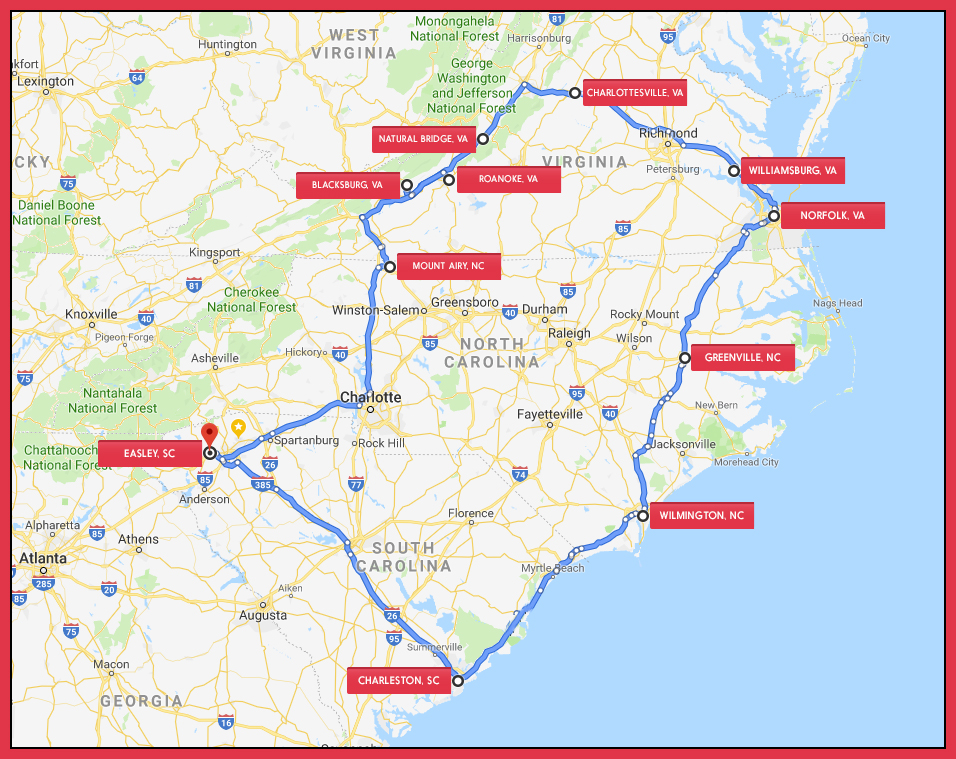 Brief Bio of the Choir
One Voice is the Student Choir of First Baptist Church, Easley, SC. Our choir is comprised of students in grades 6-12 and college students who attend seven different schools and multiple colleges, but all attend First Baptist Church, Easley, SC.
For more than 38 years, the choir has shared the love of Christ through choral music of all styles. In addition to singing regularly in worship services at First Baptist Church, One Voice also sings each summer as part of a mission trip or annual choir tour. This year the choir is made up of 35 middle school, high school, and college singers of which 28 are touring this week. In past years, One Voice has toured through SC, NC, VA, TN, GA, AL, LA, MS, KY, OH, WV, PA, Washington, DC, IN, IL, and TX.
The choir is led by two directors, Mrs. Chris Clark and Rev. Rick Baumgarner. Rick Roe, choir accompanist, has served One Voice for 33 years. Choir members are especially thankful to the adult chaperones who are traveling with them on tour this year: Carol Baumgarner, Rick Baumgarner, Meg Boyles, Chris Clark, John Lewis, Cathay Rodgers, Betty Roe, Rick Roe, and Rhonda Woods.
Description of the Tour
This is One Voice's tenth annual summer tour in recent years. This year 23 singers and 9 chaperones will be sharing God's love through music in Charleston, SC; Wilmington, NC; Greenville, NC; Norfolk, VA; Williamsburg, VA; Charlottesville, VA; Roanoke, VA, and Mt. Airy, NC.
In addition to singing in the morning worship service at St. Philip's Episcopal Church in Charleston, SC the choir will be presenting a musical program entitled, The Bridge. The program tells the story of how God builds bridges where barriers of separation have divided us. The first bridge God built was the bridge that spanned the "sin chasm" between Himself and humanity. Because of that first bridge and since we now have a passageway over what would have been an impassable gorge, we too can become bridge builders. Through choral music, drama, narration, choreography, and video, the students intend to share the Love of God and His power to transform our society. Students themselves have written and directed the drama. We are truly called to be ONE people, speaking with One Voice!
The choir will also be supporting Bridges to Prosperity (www.bridgestoprosperity.org) to assist this organization in building bridges of opportunity in remote communities where impassable rivers and valleys hinder economic and social opportunity. The choir will also be volunteering this week at The Rescue Mission in Roanoke, VA on Friday. In addition, the student musicians and actors will be leading worship in Baptist churches, rescue missions, and nursing home SC, NC, and VA.
Synopsis of the Musical Program
The potential for family squabbles is never greater than when someone dies and leaves money, or as in our drama, land to siblings. The most insignificant thing can introduce the greatest heartache. The rift that develops between Erin and Cal affects not only their relationship, but their entire family, and community. The first solution to the problem seemed simple and clear cut, but did nothing to heal the hurt. It took someone bold enough to come up with a solution that would bring long lasting healing. The musical, written by our students, presses the question, "What are we doing to be part of the solution rather than perpetuating the problem?" God sent His only son to be the bridge over our troubled water. Let us join Him and become bridge builders too!
List of Songs in Musical
For Everyone Born (Shirley Erena Murray)
Lord Have Mercy (Pepper Choplin)
One Song (Pepper Choplin)
Lord, I Strethn My Hands to You (Jay Althouse)
Troubled Water (Kyle Matthes)
Hine Ma Tov (Hebrew folk song; arr. Neil Ginsberg)
One Step He Leads (Pepper Choplin)
Lord, I'm Coming Home (Waly, Waly; arr. Anna Laura Page)
Good, Good Father (Pat Barrett and Anthony Brown; arr. Bryan Sharpe)
Oh, How Good It is (Keith and Kristyn Getty; arr. Joshua Spacht)
Esto Les Digo (Kinley Lange)
Many Gifts, One Spirit (Allen Pote)
Holy Spirit (Keith Getty; arr. Dan Galbraith)
This Year's Ministry Challenge
The students adopt a tour mission project each year and our ministry challenge for The Bridge Tour is to raise enough money to help Bridges to Prosperity continue their work of building bridges all over the world. Whether it is in Africa, Haiti, Central America, this organization is called to build foot bridges across dangerous rivers and gorges in order to remove barriers to economic and social development. This eases the burden on poverty stricken regions of the world and allows safer and easier passage. We believe this will teach us all more about how we too can build bridges in our own Middle and High Schools, and help to bridge the gaps that exists between us. Our mission this year is Bridges to Prosperity. It cost $90,000 to build a foot bridge across a dangerous river. We're trying to raise $6000 to send to B2P.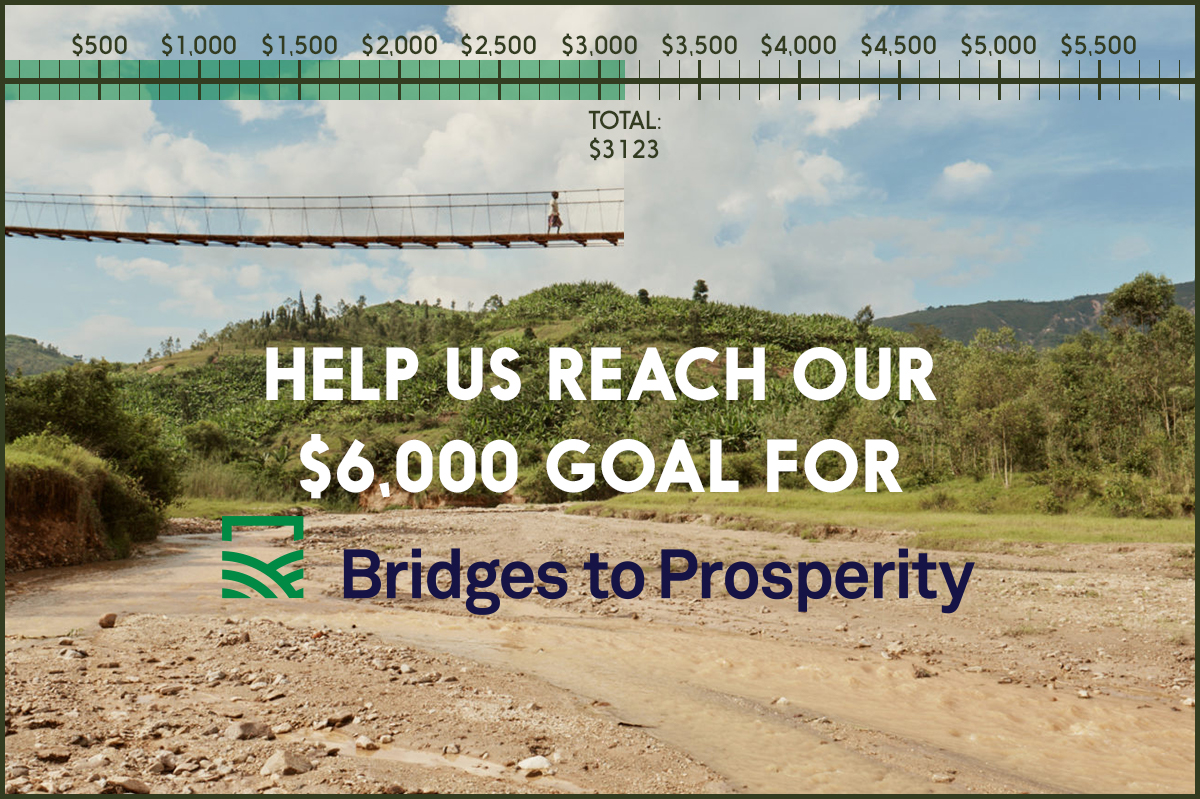 Daily Devotions
Churches/Non-Profits Where We Will Be Singing
Related Websites
Rick's Blog
Click here to follow along with us!
Check out photos and videos of the tour day by day!
Day 1 - Saturday, June 8th
Day 2 - Sunday, June 9th
Day 3 - Monday, June 10th
Day 4 - Tuesday, June 11th
Day 5 - Wednesday, June 12th
Day 6 - Thursday, June 13th
Day 7 - Friday, June 14th